Terms of Use
Last updated: May 8, 2023


Welcome to our website! These terms of use ("Terms") govern your use of our enterprise software as a service ("Services") offered by our company ("Company"). By accessing or using our Services, you agree to these Terms, which form a binding legal agreement between you and our Company. If you do not agree to these Terms, please do not access or use our Services.
Description of Services
Our Services include enterprise software as a service immersive experience software technology platform licenses and solutions. We offer various packages and pricing options for our Services, and you may choose the package and pricing option that best suits your needs. We reserve the right to modify, update, or discontinue our Services at any time without prior notice to you.
User Accounts and Use of Services
To access and use our Services, you may be required to create a user account. You agree to provide accurate and complete information when creating your user account and to keep your account information up-to-date. You are solely responsible for maintaining the confidentiality and security of your account information, including your login credentials, and for all activities that occur under your account.
You agree to use our Services only for lawful purposes and in compliance with these Terms and all applicable laws, rules, and regulations. You agree not to use our Services to engage in any activity that is illegal, harmful, threatening, abusive, harassing, defamatory, or otherwise objectionable.
Intellectual Property
Our Services, including all content, software, designs, logos, trademarks, and other materials, are protected by intellectual property laws and are the exclusive property of our Company or our licensors. You are granted a limited, non-exclusive, non-transferable license to use our Services for your personal or internal business purposes, subject to these Terms. You may not use our Services for any other purpose or in any way that is not expressly authorized by these Terms.
Payment and Refunds
We offer various pricing options for our Services. You agree to pay all fees associated with your use of our Services in accordance with the pricing option that you have selected. All fees are non-refundable, except as expressly set forth in our refund policy, which is also set forth on our website.
Privacy
Our privacy policy, which is available on our website, describes how we collect, use, and disclose information about our users. By using our Services, you consent to our collection, use, and disclosure of information about you in accordance with our privacy policy.
Disclaimer of Warranties
OUR SERVICES ARE PROVIDED ON AN "AS IS" AND "AS AVAILABLE" BASIS, WITHOUT WARRANTIES OF ANY KIND, EITHER EXPRESS OR IMPLIED, INCLUDING WARRANTIES OF MERCHANTABILITY, FITNESS FOR A PARTICULAR PURPOSE, OR NON-INFRINGEMENT. WE MAKE NO WARRANTY THAT OUR SERVICES WILL MEET YOUR REQUIREMENTS OR BE UNINTERRUPTED, TIMELY, SECURE, OR ERROR-FREE. WE MAKE NO WARRANTY REGARDING THE QUALITY, ACCURACY, TIMELINESS, TRUTHFULNESS, COMPLETENESS, OR RELIABILITY OF ANY CONTENT OBTAINED THROUGH OUR SERVICES.
Limitation of Liability
IN NO EVENT WILL OUR COMPANY BE LIABLE TO YOU OR ANY THIRD PARTY FOR ANY INDIRECT, INCIDENTAL, SPECIAL, CONSEQUENTIAL, OR PUNITIVE DAMAGES ARISING OUT OF OR RELATED TO YOUR USE OF OUR SERVICES, INCLUDING DAMAGES FOR LOSS OF PROFITS, LOSS OF DATA, BUSINESS INTERRUPTION, OR ANY OTHER COMMERCIAL DAMAGES OR LOSSES, EVEN IF ADVISED OF THE POSSIBILITY OF SUCH DAMAGES. OUR LIABILITY TO YOU OR ANY THIRD PARTY FOR DIRECT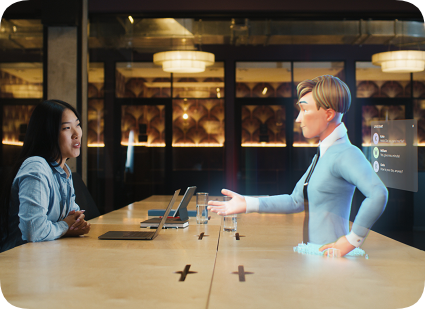 Stay connected!
Sign up to recieve company news from us. Strict no spam policy.

If you no longer wish to receive updates, you can unsubscribe at anytime.